The German M17 WWI helmet is also referred to the M18.
Helmet Specs:
– The shell is 1.8mm thick steel with rolled edge
– Shell size is 68 CM
– Genuine leather three tongue padded liner
– Correct aluminum liner helmet band,
– Thick black/brown adjustable leather chin strap with securing rings on the inside of the helmet shell.
– Made with high quality steel.
– Exactly the same as the original.
– Same weight as original.
– 100% return policy.
Is this item new made? Yes, this is a new made helmet which is an exact copy of an original helmet, but for a lot less money.
The German M17 History:
Between 1916 and 1918 the Germans produced three types of helmets. They are known today by collectors as the M16, M18, and M18 cut-out. M16 shells are often called M17s. The M17 designation is actually referring to the liner, not the shell. In 1917 the Germans changed from using a liner band made from leather to steel. The newer design also called for liner pads made from chromed leather instead of vegetable tanned leather, which held up better in the constant moister of the trenches.
The biggest difference between the M16 and the M17 is the liner. The helmets changed from a leather liner that broke down from the water and mud in the trenches, to a steel liner that could take the punishments of trench warfare.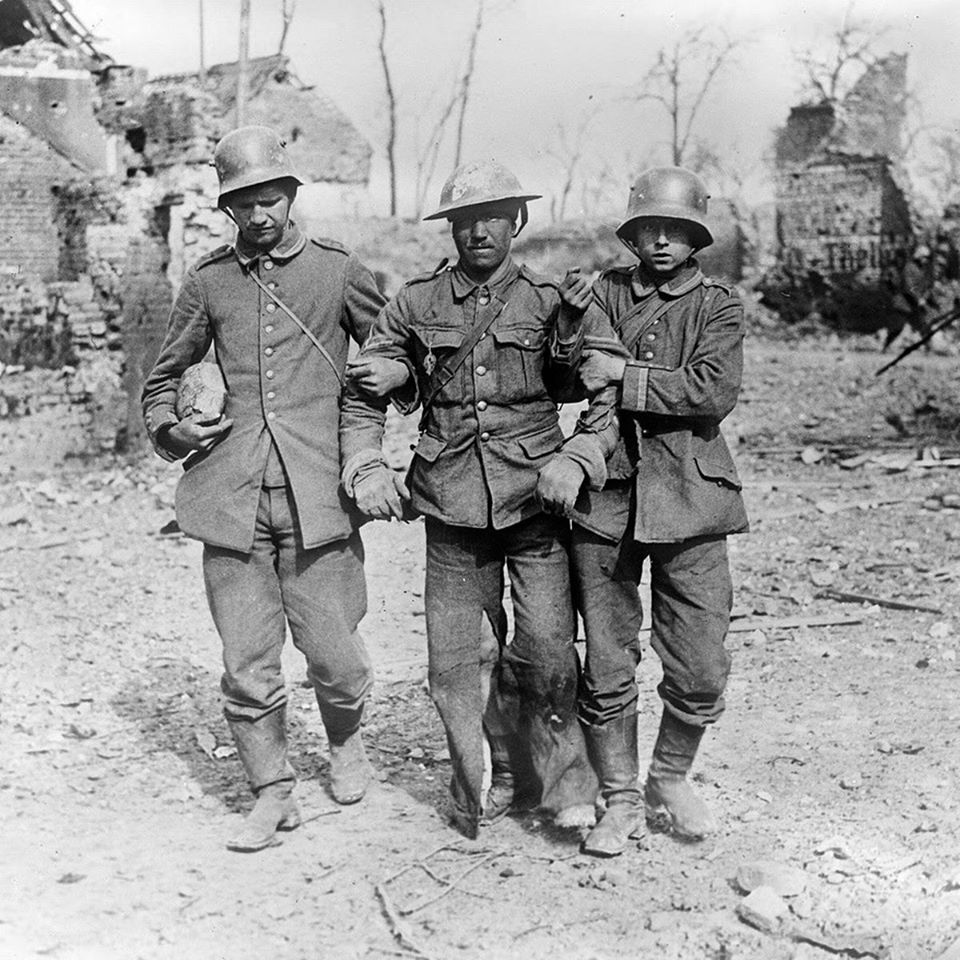 Questions & Answers:
Q: Are the helmets exact replicas of the originals?
A: Yes they are! They are made exactly how the original German M17 helmets were made back in WWI. They have the same weight, specs, and color as the originals. Other than our helmets being brand new and never used, you wont be able to tell the originals and replicas apart.
Q: What if I don't like your M17 helmets?
A: No problem, if you do not like the quality of our products, you may send the helmet back within 30 days for a full refund including shipping! We do not charge a restocking fee either!
Q: Are your M17 helmets the same weight as the originals?
A: Yes, they are made exactly the same size and weight as the originals.
Q: How long does shipping take?
A: Shipping for this item is $9.99 and will take 3-4 days to get to your door.